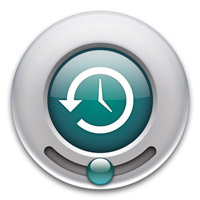 Earlier today I posted an article on TimeMachineEditor. The current article is about a similar application, called TimeMachineScheduler. This is another way to easily make changes to the backup schedule of Time Machine. It's not quite as flexible as TimeMachineEditor, although it may suit many usage scenarios anyway.

It also has an advanced mode, which looks like this: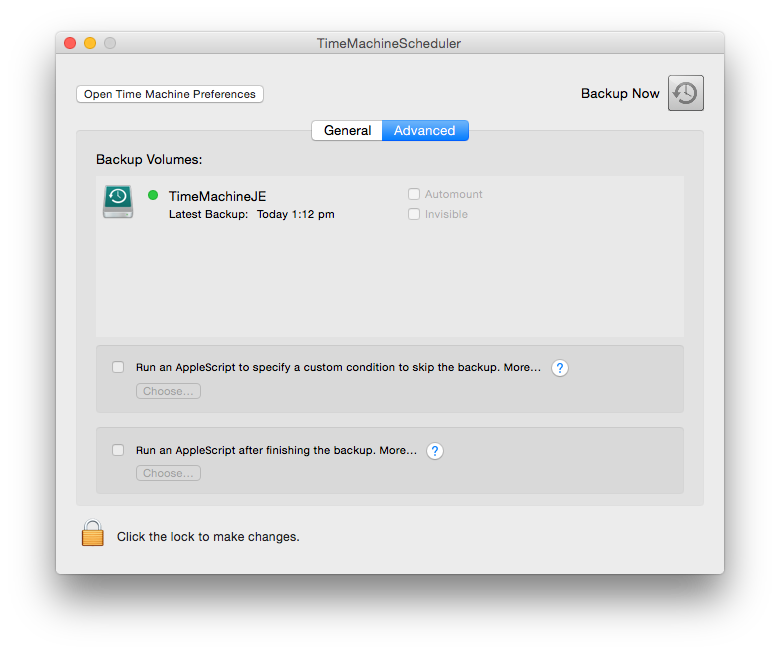 Basically, it allows you to run AppleScripts as part of your backup schedule. Before and after the backup. The before script can be used to create custom conditions under which to skip the backup.
Why use it?
I find Time Machine can greatly slow down my computer. This is especially troublesome if I am doing something processor intensive, such as video editing and rendering, or working in Photoshop. I don't really want or need my computer to be backed up every hour, which is the schedule Time Machine uses by default.
TimeMachineScheduler allows you to set up a backup interval (from 1 to 12 hours), and to also skip backups between set window of time.