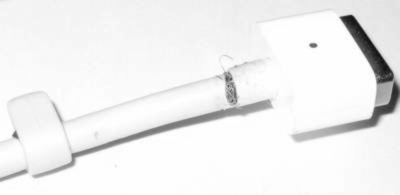 Are you experiencing issues with the cable on your Macbook power adapter? Is it showing signs of damage or wear, such that the wiring is becoming exposed? This is most likely to occur at either end of the thin DC cable which runs from the adapter to your computer. The included photo shows this "strain relief" damage (as Apple call it) occurring that the MagSafe / computer end of the cable.
Apparently this is a common issue. So much so a class action lawsuit was filed against Apple. You can read about that here.
You can learn about the "strain relief" issue here.
In the mean time, if you purchased your computer (with its adapter, obviously) or a new adapter in the last three years you are likely eligible for a free replacement. This applies even if your computer is out of its warranty period.
If you are in the USA, I recommend checking your cable now, even if you've not experienced or noticed any issues. Mine ceased to work today and I had no noticed it was developing an issue. The cable is completely breaking away from the adapter. Check both ends of the thin wire for any signs of damage from strain. If you notice an issue, consider getting it replaced at an Apple Store.
Here is a link to the MagSafe troubleshooting information on Apple.com