On a previous post I showed a very easy way to change the brown leather look of Address Book and iCal to a brushed aluminium look. If, however, you'd like to completely remove the "book" graphics from your Address Book here's how.
If you've already changed the leather skin to aluminium your address book will look like this: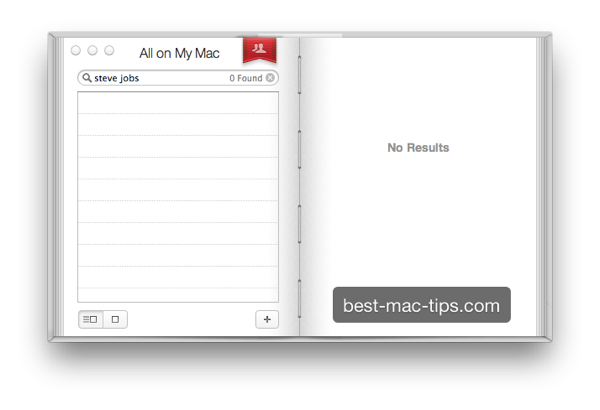 You may, however, want to remove the book look entirely, and just have a clean window like this: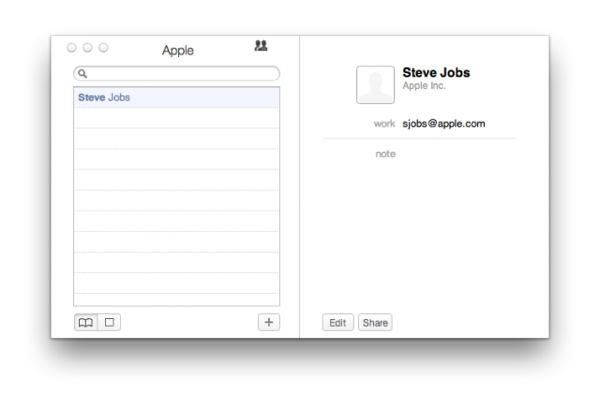 Unfortunately I have lost the files for completely removing the book borders from Contacts.app (and Address Book.app). I had them on Lion but have since lost them. If you happen to come across them online, please let me know. In the mean time, what you'll end up with this: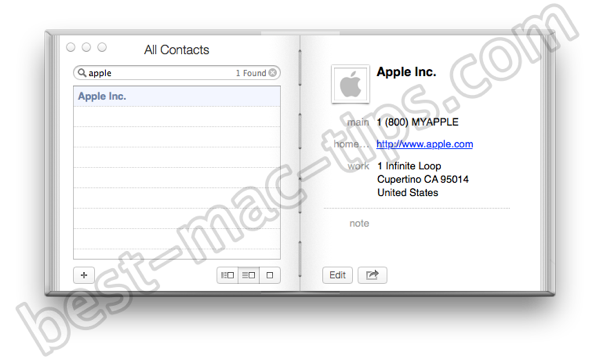 How to change the skin
Originally I had instructions here on how to do this manually. It was a lot of steps and complicated for some people.
This is now an easy GUI (graphic user interface) way to remove the faux leather from your Contacts and Calendar.
Download Lion Tweaks or Mountain Lion Tweaks from here: http://tweaksapp.com – both work on Lion and Mountain Lion, so I am not quite sure where there are two versions. Both will change the faux leather look on Calendar and Contacts over to an aluminium look.
An alternative to the Tweaks app is to run these two installers. They will update each application. These are courtesy of MacNix.
Download the Mountain Lion installers here: –
Aluminium Calendar Skin for Mac OS  Mountain Lion (v.1.1) – download
Aluminium Contacts Skin for Mac OS  Mountain Lion (v1.1) – download
Download the Lion installers here (Last updated 17/02/12)
Aluminium Address Book Skin – 10.7_Address_Book_Skin_Installer.dmg
Aluminium iCal Skin (v3) – 10.7_iCal_Skin_Installer.dmg